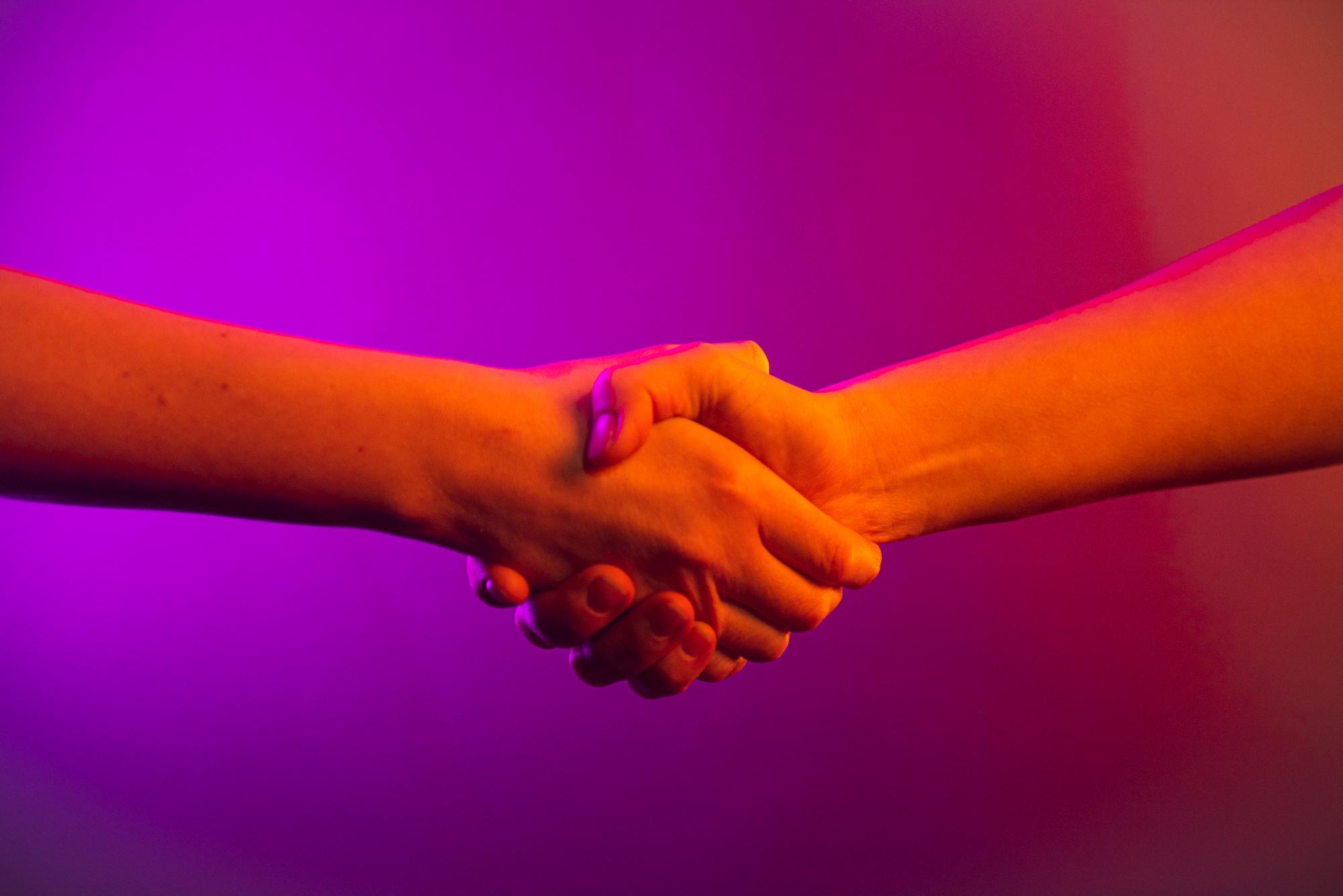 Company
Netled is a 360-degree agro-technology company offering superior indoor farming solutions for the retail and food industry. We design, build, and operate cutting-edge turn-key Vera CEA* farming technology.
From tomato farming in the 1980s to becoming the first organic tomato-growing operation in Finland in the 2000s, to developing LED lighting systems, and now building and operating turn-key CEA farming systems – we have always been a forward-thinking company.
Our Vera farming technology enables hyper-local, sustainable fresh food production anywhere.
*Controlled Environment Agriculture
Netled is a 360-degree agro-technology company offering superior indoor farming solutions for the retail and food industry. We design, build, and operate cutting-edge turn-key Vera CEA farming technology.
But that didn't happen overnight.
We are a family business with over 35 years of experience in controlled environment agriculture (CEA).
It all began in the 1980s when Esa Kivioja started a tomato farming company. Operations went fully organic in the early 2000s and eventually became the largest organic tomato farming operation in Finland.
But what has that got to do with vertical farming technology?
In 2007, Esa retired from active farming, sold the tomato farming operations, and a new company was born run by the next generation of the Kivioja family: Johanna, Sanna, and Niko.
This was the start of Netled, a company focused on researching, developing and designing technology for controlled environment agriculture.
As the northernmost agricultural country in the world, Finland has only a few hours of daylight in mid-winter, and temperatures as low as minus 40 degrees Celsius. The cost of lighting and heating greenhouses in the winter is extremely high. The need for a more efficient system was clear.
Years of hands-on experience in indoor agriculture in Finland's challenging climate combined with technical engineering expertise gave the Kivioja family all the prerequisites to develop a new system for growing – one that would remove the climate from the equation and allow them to grow crops year-round.
The result is our family of Vera farming systems that integrate our LED lighting technology, irrigation and nutrition system, HVAC and heat recovery system, dynamic spacing system, and automation software.
Our experiences in providing vertical farming systems to customers around the world has also shown us that the technology is not enough. To ensure viable unit economics, farm operations become the pivotal factor.
Ways of working
We believe in constant innovation, technical elegance, and a service mentality. That requires a lot of hard work. However, we are not the kind of company that tells our people how to do their jobs – they are professionals – we trust that they know how to organize their time.
Many of our employees work remotely full time, others prefer a hybrid model. For some, the office is their location of choice. Certain roles require a physical presence at the office, but there is always flexibility. We all have lives to run, work is just one part of that. As long as the job gets done, it doesn't matter so much where it happens.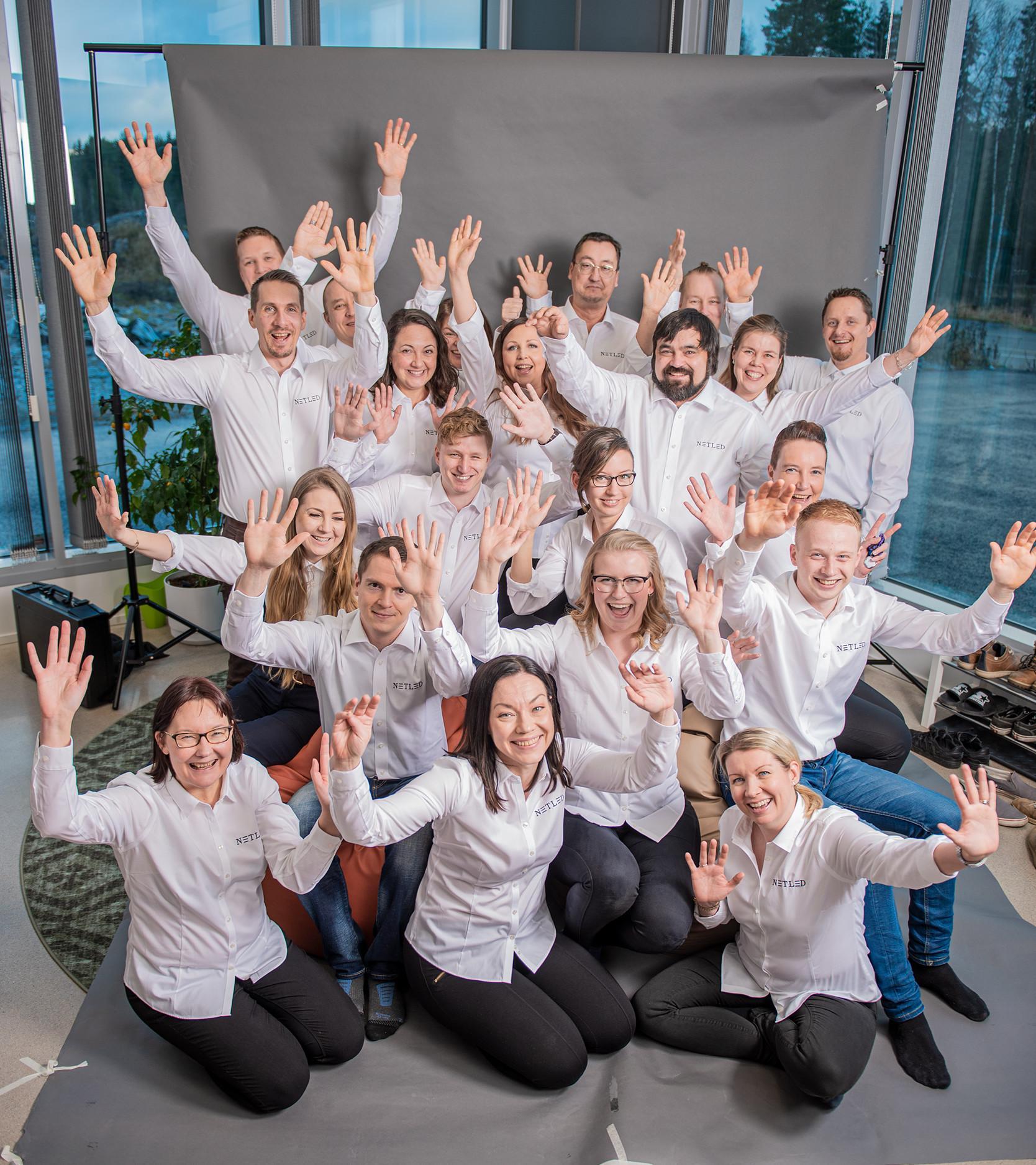 Netled Values
WE DELIVER – Quality, profitability, and efficiency drive everything we do. 


We think before we act, but we think and act fast.
We are agile and bold, thus we stay ahead of the game. We are proactive and capable of shifting focus when needed.
We operate in an organized manner, communicate openly, and stay aware of aspects affecting our work and industry, both externally and internally.

WE CARE – We care about the environment and people.

The reason we exist as a company is to be part of the solution in solving today's environmental crisis. Environmental sustainability plays a role in all decision-making.
We have a bright, educated, and talented staff, committed to their work. We support them to excel.
We honor our staff and all our stakeholder groups. We treat everyone equally with respect.

WE INNOVATE – We create a working environment where new ideas flourish and we stay one step ahead of the competition.

We develop highly advanced technology and deal with challenging topics, but always thrive to find solutions by cooperating, thinking creatively, and not giving up.
We inspire and learn from each other. We are a group of individuals with very versatile backgrounds and strengths that complement each other.
We encourage innovativeness, questioning, and learning by doing.
And we do all this above with a pinch of fun.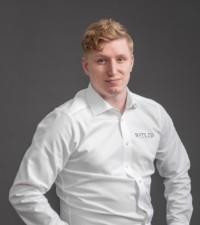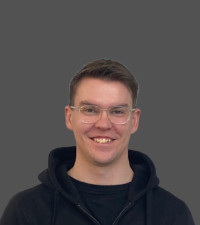 Markus Karema-Jokinen
Director, Farming Operations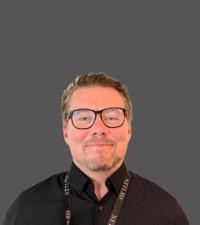 Markus Takala
Director, Project Management and Technical Operations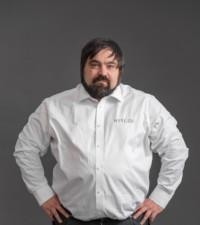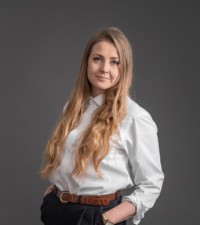 Sanna Andersson

Head of Marketing and Communications
sanna.andersson@netled.fi
+358 40 358 4976

Our story
Ut enim ad minim veniam, quis nostrud exercitation ullamco laboris nisi ut aliquip ex ea commodo consequat. Duis aute irure dolor in reprehen derit in voluptate velit esse cillum dolore eu fugiat.
Lorem ipsum dolor sit amet con sectetur
Lorem ipsum dolor sit amet con sectetur