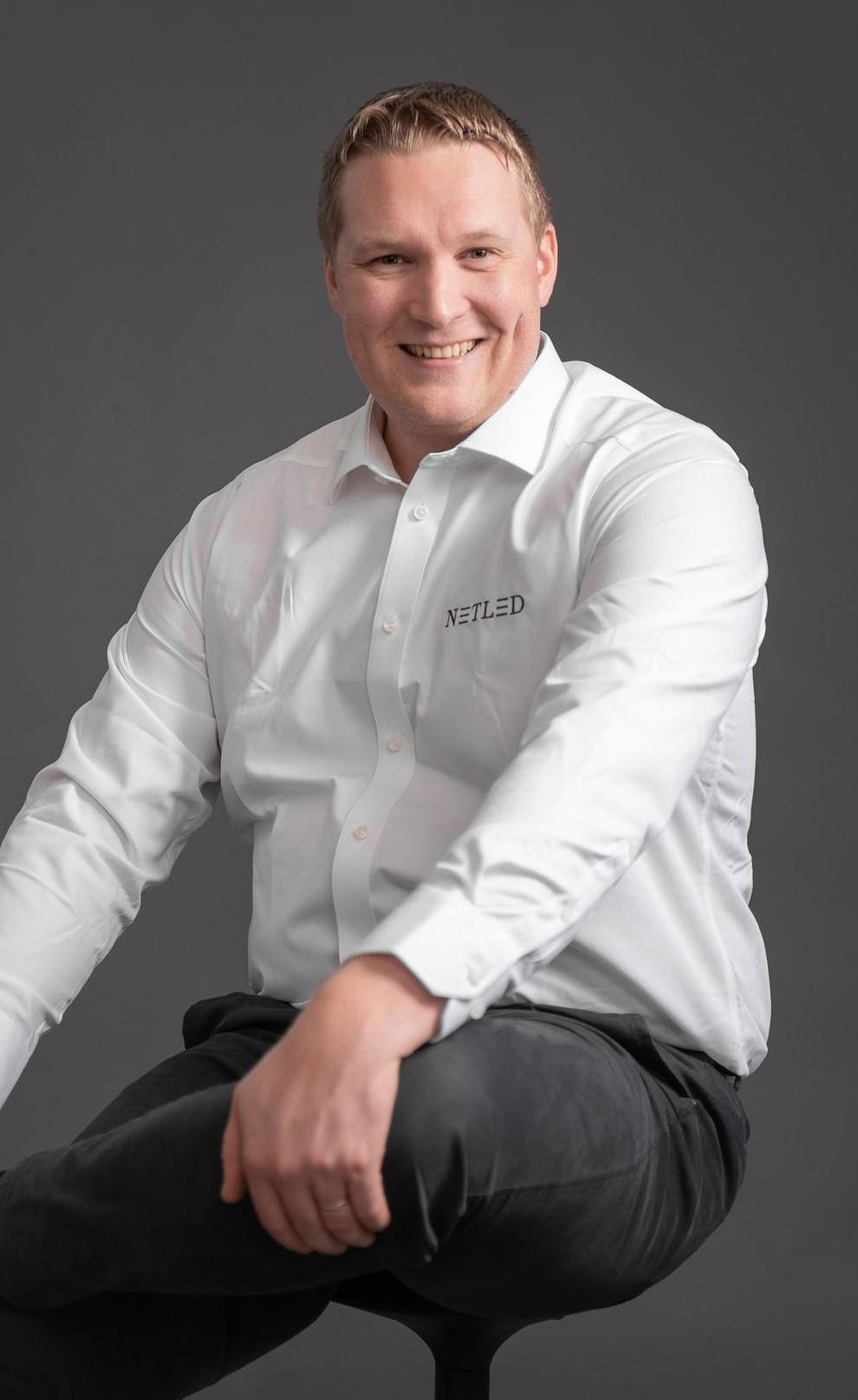 A message from the CEO
"Netled is entering a phase of extremely fast growth as our cutting-edge technology penetrates further into the global vertical farming market. In response to this growth, we are rapidly scaling up our business with the single ambition of becoming the leading vertical farming technology provider in the world. Please join us on this exciting ride to the top!"
Niko Kivioja
CEO & founder, Netled Ltd.
EAKR-Aloitusrahasto Oy
58 436 shares (16,2 %)
Kivioja Esa Vilho
39 143 shares (10,1 %)
Winclean Oy
29 213 shares (8,1 %)
Saunaranta Invest Oy
25 100 shares (6,9 %)
Kivioja Niko-Matti
24 032 shares (6,6 %)
Booster Investment Oy
23 375 shares (6,5 %)
Kivioja Johanna Kristiina
21 900 shares (6,1 %)
Frontier Liquidity Oy
9 800 shares (2,7 %)
Thomasset Oy
8 367 shares (2,3 %)
Granberg Karl-Olof
6 120 shares (2,1 %)
Chairman of the Board, Teuvo Rintamäki
Chairman of the Board, Teuvo Rintamäki Teuvo Rintamäki brings broad experience to the Netled board. During his career he has worked in numerous internatioonal leadership positions at Kone Ltd. and Konecranes Plc, where he was Chief Financial Officer for eight years. Teuvo also has 10 years experience on the boards of startups and growth companies such as Safedo Plc. PowerProfPartners Ltd. and Saunaranta Invest Ltd.
Board Member, founding partner, Esa Kivioja
Esa is a serial entrepreneur whose longest entrepreneurial career was in controlled environment tomato growing. Esa founded the greenhouse company KKK-Vihannes Ltd. and ran the company for 25 years. The company produced approximately one million kilos of organic tomatoes every year and was the market leader in Finland. Esa sold his company in 2011. Nowadays he works as a microbrewery entrepreneur in addition to his work on the Netled board.
Board Member, Seppo Lamberg – Booster Investment Ltd.
Seppo has had a long career in procurement and as a product development engineer at Nokia's Salo factory. He has very broad experience in global procurement of electrical components as well as technical development work. He is a member of the board at Booster Investment Ltd.
Board Member, Ilari Alajoki – Winclean Ltd.
Ilari is a successful serial entrepreneur. He has founded several different companies in the cleaning and staff leasing industries, and is currently a large owner in three different companies in the Pirkanmaa area. The combined turnover of Ilari Alajoki's companies is over 20 million euros and he employees the equivalent of over 500 full-time employees.
Board Member, Jussi Rintanen
Jussi has worked for over 20 years in the service of industrial and law offices. His main fields are business reorganizations, business funding and the energy industry. Jussi has many year's experience on the boards of SMEs.
Auditor, Antti Saarinen, PWC