The Greentech Amsterdam event takes place at the RAI Amsterdam from 14th – 16th June. The Netled team will be joined at Stand 02.402 by Brent Parker and Johnnie Goldsmith from our North American team.
The guys from Canada are just as excited as we are to be attending:
"After 3 long years I am very much looking forward to getting back to Amsterdam and Greentech. To be part of such a dynamic industry and working with a world class innovator like Netled is really exciting! We all see the impact of climate change almost daily and vertical farming allows for safe and reliable food production." Brent Parker, Director of Netled North America.
"I am incredibly excited for the opportunity to attend such a world class event as Greentech.  As a member of the amazing Netled team, I look forward to showcasing the industry leading Netled vertical farming solutions." Johnnie Goldsmith, Netled North America.
Netled speaking on Crops Theater stage
Netled will be speaking on the Crops Theater on Thursday June 16th at 12:45 – 1:15 pm on Intelligent Vertical Farming – Key factors in making vertical farming business models successful.
In order to make your vertical farming business succeed, you need a sophisticated business model, functional production method, plus reliable and intelligent technology. Learn about these key factors via the presentation from the Director of Netled North America, Brent Parker. Brent will be joined by Joakim Häggblom, Sales Manager of Netled's growing gutter supplier Inter Primo, who will offer a deeper dive into the technical attributes of their new RFID-tagged gutters.
There is an audience Q&A in the end. The session is moderated by Riyana Zafira Razalee of Re-Nuble. 
Read more about the launch of Netled North America here.
Read more about the intelligent RFID gutters used in all Vera® farms here.
Interested in learning more about Vera® technology? Contact us here.
See you in Amsterdam June 14th – 16th at Stand 02.402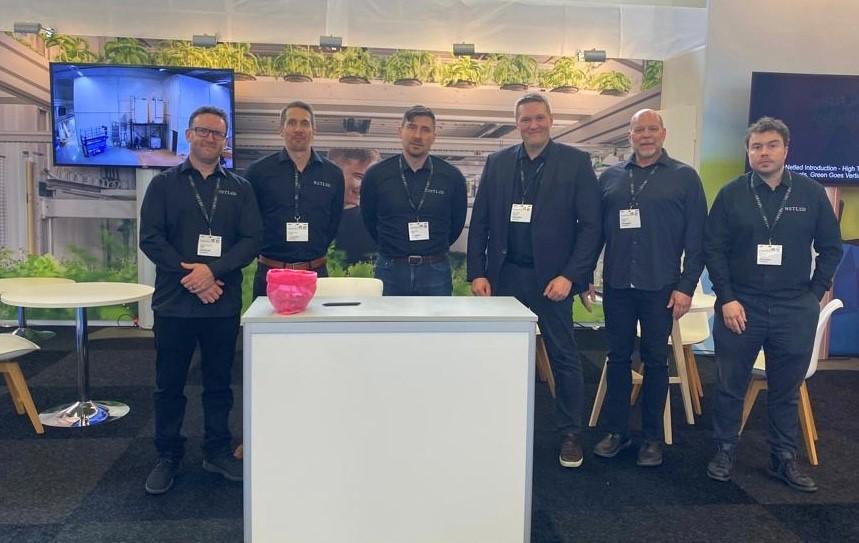 Netled at GreenTech Amsterdam 2022: Johnnie Goldsmith, Niko Kurumaa, Heikki Takko, Niko Kivioja, Brent Parker, Thomas Dilley.