The Nordic US Food Summit will take place on November 15th – 17th. The summit is a virtual event designed to act as a platform to bridge startups, investors, and industry leaders from the Nordics and Silicon Valley.
"Having firmly established ourselves in the European market, we are now expanding to the US. We already have a solid partnership in North America with Rambridge Wholesale, and we are now looking to secure funding and create further connections that will allow us to gain a firm foothold in the US market." says Niko Kivioja, CEO of Netled.
The summit is a collaboration between Business Sweden, SACC-SF/SV, Business Finland, Business Iceland, UC Berkeley, UC Davis, and Björn Öste, founder of Oatly. It also marks the inauguration of the Nordic Center at UC Berkeley's Center for Responsible Business.
The market for sustainable food and agtech solutions is growing rapidly and investors are actively seeking to fund startups that have sustainable missions and solutions.
Along with other leading companies from the Nordic region, Netled will pitch to investors for capital and support in their expansion to the US. Netled will be represented at the summit by Sales Operations Manager, Kasey Snyder.
"Our key competitive advantage is our turn-key Vera vertical farming system. It is a complete system, which means customers do not have to procure different components from different suppliers, rather they get the whole package from us. This also includes a maintenance agreement and consulting service after commissioning. We are a one-stop-shop for vertical farming technology, and currently no-one else comes close." Snyder explains.
"We are looking forward to pitching to investors interested in helping us secure our spot as the first choice in vertical farming technology for customers in the US and beyond." Kivioja concludes.
Full details about the Nordic US Food Summit here: https://www.nordicusfoodsummit.com/home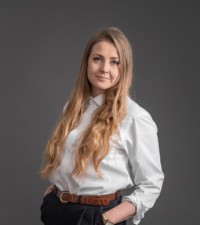 Sanna Andersson

Head of Marketing and Communications
sanna.andersson@netled.fi
+358 40 358 4976