SweGreen is an innovation and technology urban farming company based in Stockholm. The company provides cutting-edge, circular solutions for controlled-environment urban farming. By integrating smart vertical farming solutions into real estate properties SweGreen provides circular energy-waste-water and carbon-absorbing systems, which enable locally grown, quality greens and help minimize environmental footprint of facilities. Under the brand Stadsbondens®, SweGreen's CityFarm in Stockholm produces herbs for ecological-minded citizens all year round in a sustainable way.
Netled´s Vera® Compact Production Units are especially well-suited for limited scale production of salads, herbs, seedlings and pot plants, and will complement SweGreen's efforts perfectly.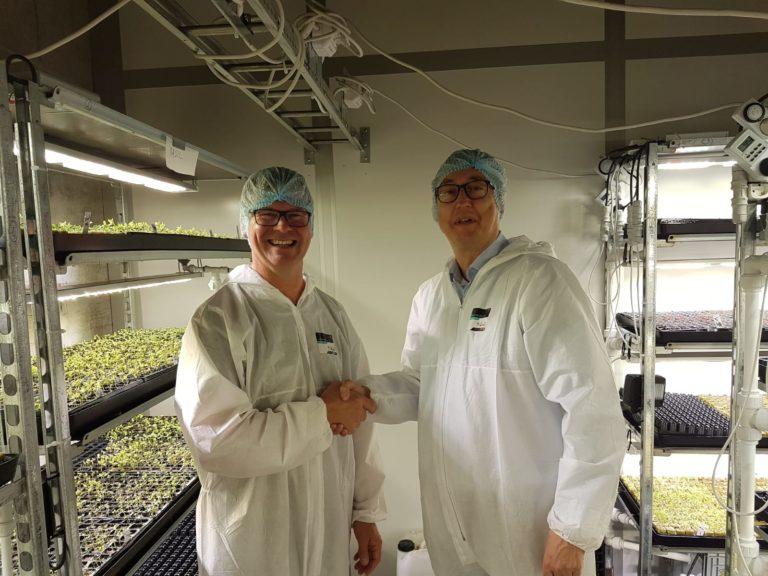 Photo: Marcus Petersson, Executive Chairman of the Board of SweGreen (on the left) and Jouko Riihonen, International Sales Manager of Netled.
Read more about Netled's Vera® vertical farming system >