Rambridge Wholesale is an international manufacturer and wholesale distributor of garden and hydroponic supplies, based in Canada. The company, founded already in 1982, is a market leader in product innovation and proven performance. Right from the beginning, its goal has been to provide innovative, reliable and tested products to all growers, with the proof to achieve optimal growth.
Netled's world leading vertical farming technology suits the company's goals well. Our International Sales Manager Niko Kurumaa comments: "We are very excited to have a reliable and well-known distributor like Rambridge Wholesale to work with us in the North American market. With Rambridge, we can offer our expertise on vertical farming more effortlessly to our customers in the area."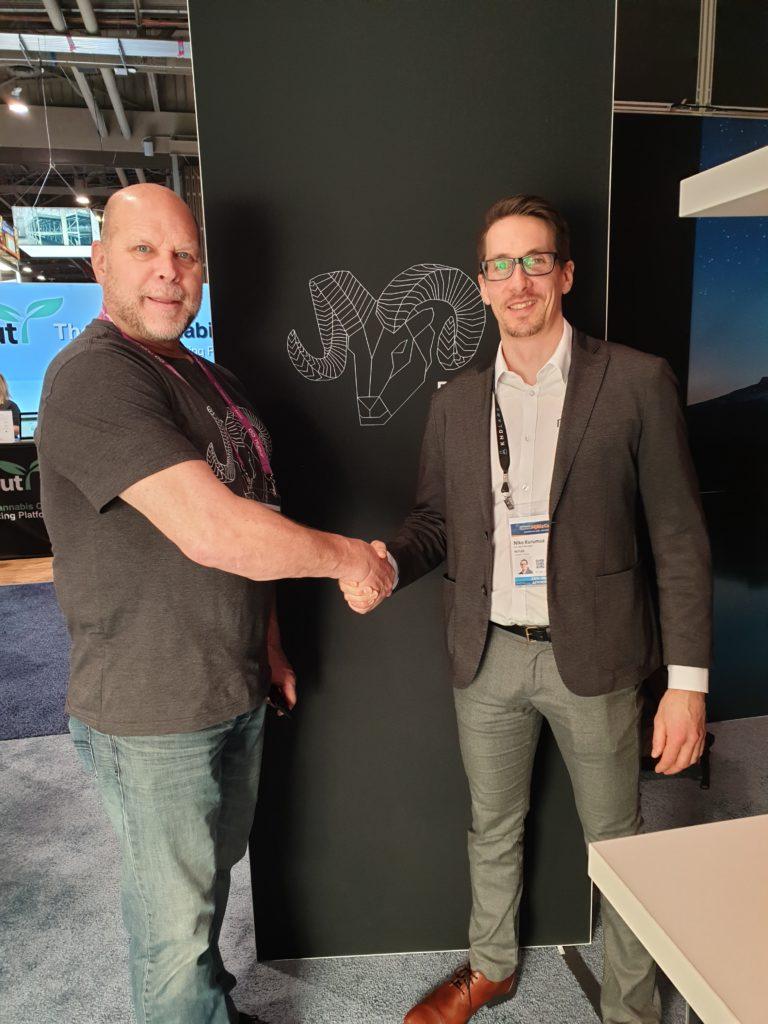 Photo: Brent Parker, representative of Rambridge Wholesale Supply (on the left) and Niko Kurumaa, International Sales Manager of Netled.
Read more about Rambridge Wholesale Supply >