The transfer puts Netled's ownership on a very sound financial base where the new owners will be able to support Netled's ongoing rapid growth and its aspirations to become the go-to global provider of vertical farming technology.
The deal allows Finnvera to transfer its investment operations in a controlled way to Tesi, and at the same time ensures that the ownership of the companies within its portfolio continues without issue. The transaction includes the acquisition of EAKR-Aloitusrahasto, European Regional Development Fund in English, owner of 19,6% of Netled shares. The portfolio of the European Regional Development Fund consists of 23 companies at the time of the transaction.
"This transfer of ownership is fantastic news for Netled in terms of follow-on financing. Our new broad-shouldered and capable owner will be able to support Netled in its rapid growth." says Niko Kivioja, CEO of Netled.
"As the COVID-19 pandemic eases, we see that the market for vertical farming technology and related investments are growing at an incredible rate. This positive trend is also visible in Netled's order and offer portfolio", Kivioja adds.
Tesi ensures that the companies in its portfolio continue under an active ownership with a long-term focus on value creation.
More information on the market developments here: https://www.marketsandmarkets.com/Market-Reports/indoor-farming-technology-market-40175861.html
Tesi (Finnish Industry Investment Ltd) is a state-owned venture capital and private equity company that wants to raise Finland to the forefront of renewed economic growth. It invests in venture capital and private equity funds and directly in growth companies. It has €2.1 billion investments under its management.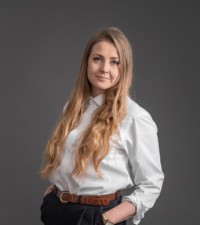 Sanna Andersson

Head of Marketing and Communications
sanna.andersson@netled.fi
+358 40 358 4976