Vertigo Farms has harvested its first herbs grown using Netled's Vera vertical farming technology. The company will sell the herbs under a separate brand Ziół Półka, which means 'Herb Shelf' in Polish.
"This was a special project right from the start.", says Netled's Chief Procurement Officer, Johanna Kivioja. "We delivered and commissioned the entire project completely remotely due to the COVID restrictions. It's great to see that everything has worked according to plan, and that Vertigo Farms are harvesting crops already. It's very satisfying.", Johanna adds.
Details of the project delivery and commissioning can be found here: https://netled.fi/news/netled-and-vertigo-farms-complete-first-entirely-remote-deal-and-delivery-to-open-up-new-possibilities-for-cosmetic-and-pharma-products/
"We're currently harvesting Basil, Sage and Coriander, and we've started growing Oregano, Thyme and Mint." says Anna Drzewiecka, Co-founder and CMO at Vertigo Farms. "They are organic, pesticide-free herbs grown in our vertical farm, and will all be branded as Ziół Półka. We are targeting wholesale, mainly grocery chains capable of consuming deliveries of 1000-2000 pots a week. We are also in the process of EU eco certification.", Anna explains.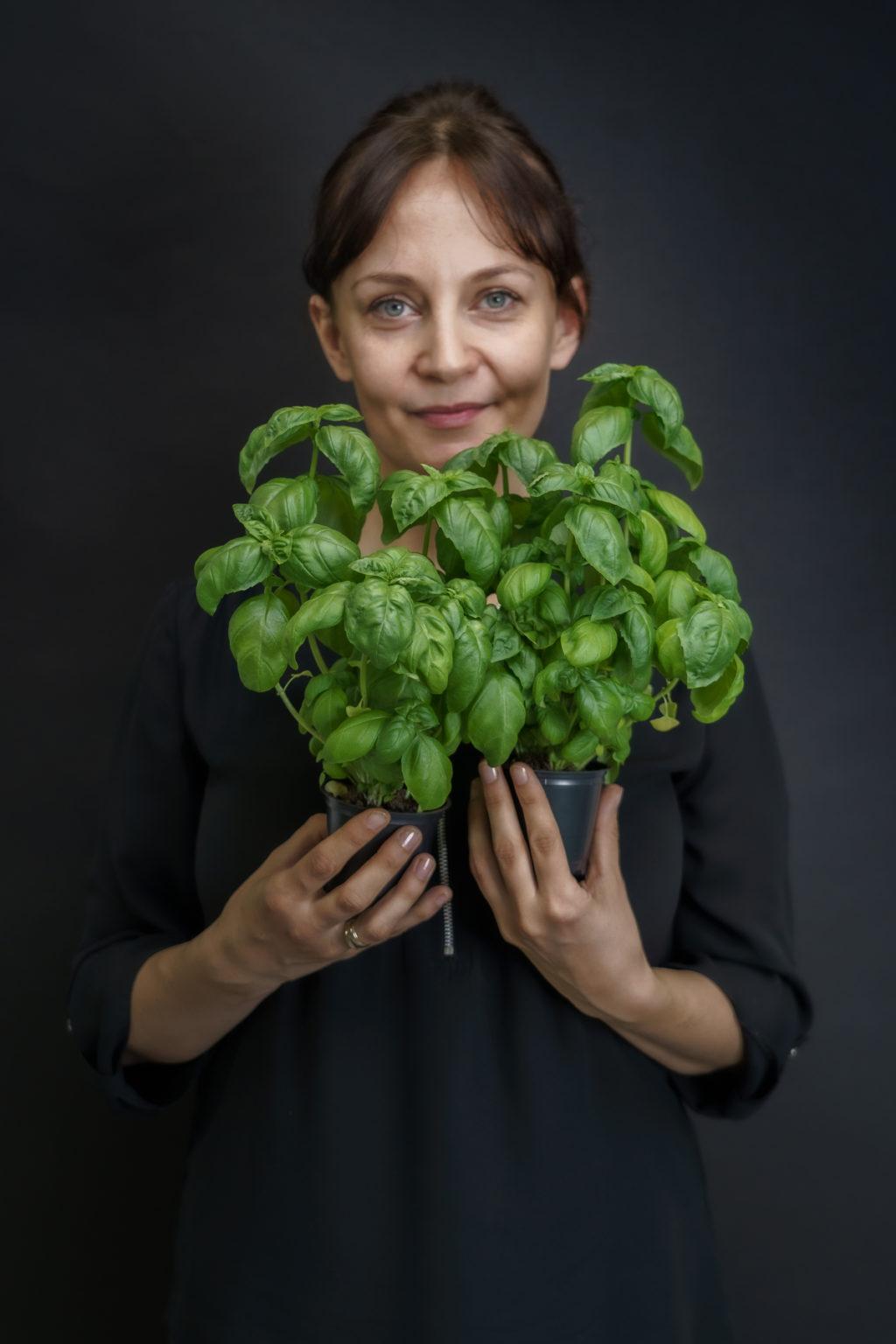 But this is only one side of the business. Vertigo Farms is also the first vertical farming operation in Europe growing herbs for oil extraction.
"That side of the business is well under way too, and will gain an additional boost by a freshly awarded EU R&D grant, allowing for further scaling and development of the concept.", says Dawid Drzewiecki, CEO of Vertigo Farms.
"We already have Sage and Coriander oil, and Mint is in the growing phase, to be extracted in the weeks to come. We are establishing standardization techniques and doing the paperwork required in order for products to be sold."
"We were recently also asked about other, more unique types of herbs", Anna adds. "We are open for individual inquiries."