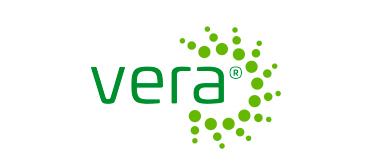 So, what really defines successful vertical farming and what should you expect from your partner? We gathered 5 useful facts for your help.
1. Use isolated facilities.
Vertical farming has a great potential when you use isolated buildings where climate can be adjusted, and farming doesn't require too much energy. In open spaces and traditional greenhouses, vertical farming is more challenging, because the climate is harder to keep stable in an energy efficient way. Energy consumption is a key factor in vertical farming, but even more important is the way energy is controlled. In an isolated facility, the energy recovery rate and the way to reuse it, may be the game changer for the whole business.
2. Use technology, which genuinely saves water.
Saving fresh water is the most important outcome of vertical farming, especially in dry areas of the globe. Normally in traditional cultivation, a major part of irrigation water vaporizes into the air and is finally ventilated outside. In successful vertical farming, all vaporized humidity is caught into water circulation and reused in irrigation. So, make sure that your technology is up-to-date and saves genuinely water, instead of ventilating it to the skies.
3. Choose optimal light.
Light is one of the most important factors in vertical farming. It's usually also the most expensive part of the investment. Some suppliers might offer you the lighting with fine-tuning of the spectrum. Always make sure that you have enough micromoles and uniform light distribution. After these factors are working, only then fine-tuning of the spectrum should be considered.
Light quality is also a complex factor. Plants react in different ways to the same light quality in different climate conditions. Don't decide the spectrum according to a growing test where climate remains the same for different light conditions – it won't tell you all about the production potential of a certain light quality. The amount and distribution of light should always be designed according to the needs of specific plants. Choose a supplier who has competence in creating growing recipes, in which the whole growing environment is harnessed to optimize the growth.
4. Choose a turn-key partner with high expertise.
In vertical farming, the growing equipment and automation form a complex entity and require high know-how of engineering, logistics and automation as well as growing. For example, automation plays a big part steering the climate and keeping the growing environment optimal.
After the technology is in place and working, you should start the work with substrates, plant varieties, fertilizers and making right operational decisions. Make sure that you work with a supplier who can deliver you also maintenance and life-cycle services and software updates. Design the facility in a smart way right from the start. The best deal is to choose a technology partner who can help you with all of these.
5. Make sure your crop has a customer.
Vertical farm is a big investment. The investment price or growing area is not the most important figure. Instead, the production rates per growing area or invested money is. When you choose the right partner, you have the possibility to have stable high rate production with predictable sales. But only if you have a market for your products. So, make sure there is always a customer for you crop. Only by marketing your whole crop with a reasonable price, makes your farm feasible in the long run.
At Netled, we have over 10 years of experience in vertical farming and challenging growing conditions. Our Vera®, a unique closed vertical farming solution, is the most advanced vertical farming system in the world.